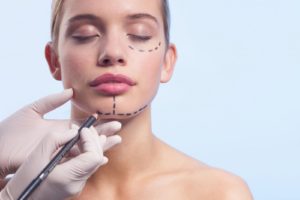 A long time ago we realized that the better plastic surgery practices preformed treatments that dealt with operations that are a combination of health concerns (reconstruction) and enhance appearances (aesthetic). This complex character of plastic surgeries regularly presents a significant challenge to surgeons and patients so underlining billing company can maximize fees from reconstruction procedures to minimizing the cost of aesthetic procedures, where possible.
This means the billing company must prepare the combined claims so the practice, the patient and the insurance company are content.
With years of expertise working with plastic surgery PHRs billers understand the character of your practice so we devise a billing strategy that's customized for your special needs. It enables you to boost your revenue and fulfill your technical and administrative duties associated with claim preparation.  Here are some specific examples:
Palatoplasty: An operation to correct cleft palate, this process calls for parts which aren't just decorative but reconstructive presenting the challenge to clinicians or doctors to identify such portions of the process as would be qualified to receive insurance compensation. Our medical billers are coders are proficient in aiding you conclusively divide the parts of the process which have insurance and thus reconstructive nature qualifications from components that don't.
Blepharoplasty: We allow you to identify the reconstructive areas of the process to make certain you're reimbursed for them.
Rhinoplasty: It includes correction of a portion of the nose that, or even correctly aligned, can influence the function of the nose. Yet, as Rhinoplasty is generally aesthetic in nature, this reconstructive component that's qualified for compensation is frequently overlooked by doctors.
Plastic Surgery Medicine Billing Experts
Preferred Health Resources offers plastic surgeons medicine billing expertise that provide comprehensive support for the busy practice.  Preferred Health Resources provides the following services for one encompassing performance based fee:
Personal responses to all patient billing questions
Generation and mailing of patient statements
Rapid posting of reimbursements
Customized monthly statistical reports and spread sheets tracking business activity and productivity
Application of effective collection procedures to promote remittance of outstanding receivables
Collection and analysis of patient information
Evaluation and recommendations for fee structuring strategies
Over 1,200 different type of reports are available to all practices
Preferred Health Resources offers thorough solutions to all of your billing needs. For one fee, your practice receive the benefits of working with an experienced medical billing company that takes pride in providing clients with consummate professionals possessing years of experience in the medical billing industry.
PHR maximizes office competency and minimizes the expense of backlogs. You and your staff will also no longer have to worry about rising overhead expenses, upgrading computer software, pursuing denial of payment claims or inadvertently violating HIPAA guidelines. Additional benefits provided by Preferred Health Resources include:
Assignment of a personal account executive
Personal response to questions (no voice recordings, expect after hours)
Daily submission of claims electronically
Productive and assertive follow-up on all claims
PHR will bill off of your EMR or billing system.
For a Free Consultation Call
(877) 877-6900
If you're a plastic surgeons searching for a medical billing firm that improves your reimbursements you should call PHR.  Preferred Health Resources does medical billing for plastic surgery practices customized for you, your office, and patients.
If you're experiencing loss of revenue due to poor billing it is unnecessary and rectifiable? PHR's experienced staff of authoritative plastic surgery billing staff are always prepared to fight for its clients to get the best reimbursements from all carriers. Let Preferred Health Resources take charge of the medical billing aspect of your practice and discover the satisfaction of knowing your claims are being managed accurately, professionally and with a personal touch.