(Last Updated On: October 25, 2017)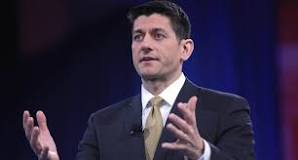 So we have dueling data, Speaker Ryan releases a presentation on how bad the Obamacare signups are and the need to have it replaced. Here are the leading points:
"Obamacare has failed.
Six years after the enactment of Obamacare, here's what we know: This law has failed the American people. Insurance markets are collapsing. Premiums and deductibles are soaring. Patients' choices are dwindling.
The law has failed to deliver on its core promises.
The law is only getting worse.
While we could simply allow the law to collapse, that would not be fair to the American families struggling under Obamacare. The truth is, left unaddressed, the situation would only get worse – with even fewer coverage options and even higher costs."
Closing data for signup for Obamacare per the HHS on how many those who used HealthCare.gov to enroll for health insurance plan through the Affordable Care Act's (ACA) Markets during the 2017 (2016) open enrollment period support significant data the Markets as well as their near-term future, are doing fine.
Comparing registration shifts across states suggests that premium increases had little, if any impact, on ACA  signups, providing powerful evidence against claims that the marketplace would be sent into a death spiral per the concerns of Speaker Ryan and the administration.
While the little decline in signups may have negative effects for the individuals who would happen to be covered, the effect on the individual market risk pool will be modest. It thus remains likely that insurance companies will return in 2018, absent other policy changes to some nearly break even or slightly profitable standing.
Obamacare Signups Show Little or no Impact on HealthCare.gov Registrations
"The HHS snapshots provide point-in-time estimates of biweekly plan selections, call center activity, and visits to HealthCare.gov or CuidadoDeSalud.gov. The final number of plan selections associated with enrollment activity during a reporting period may change as plan modifications or cancellations due to life changes like starting a new job or getting married occur. In addition, as in previous years, the biweekly snapshot does not report the number of consumers who have paid premiums to effectuate their enrollment."
Do you know the story of the Five Blind Men and the Elephant.  Go ask someone, you'll know why this is such a trying discussion.
---
Associated Links
---