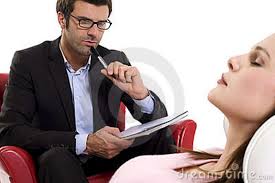 Running a psychiatric practice should mean spend your days caring for patients — not navigating complex code updates, figuring out the finer points of medical practice cost accounting, or fighting with insurers over rejected claims or inadequate reimbursements.  PHR can help you focus on helping your patients achieve better mental health while you get paid fairly and promptly.
BUT, and this is a big but, the billing of psychiatric services is code intensive.  There are a lot of codes and they aren't the same as most other general and specialty practices.
Psychiatric Medical Billing Using E/M Coding
Present billing practice involved using E/M codes from the 99xxx series of codes (i.e., 99211, 99212, etc) and a timed add-on code for the psychotherapy. Just to be clear an add-on code isn't a modifier like a 25.
An add-on code is a code that can only be used in conjunction with another, primary code and is indicated by the plus symbol (+) in the CPT manual. Prior to the add-on code there was a lot of confusion when multiple procedures were done on the some day. In The new Psychiatry codes there are three (3) different types of add-on codes:
Timed add-on codes to be used to indicate psychotherapy when it is done with medical evaluation and management
When psychotherapy is performed that involves interactive complexity
New crisis therapy code for each 30 minutes beyond the first hour. The add-on code is listed as a second code on the form.
Evaluation and Management (E/M) Codes
The evaluation and management (E/M) codes are found in the first section of the AMA CPT manual. The first two digits of this code set are 99. The E/M codes are generic in the sense that they can be used by all physicians to describe general medical services. Code selection is based on whether the patient is new or established, the setting (outpatient, inpatient, nursing facility, etc.), and on the complexity of the service provided, which is based on the nature of the presenting problem.
The most basic E/M service provided by a physician for outpatient work with an established patient is 99212. This would most likely be the appropriate code to use when you see a stable patient. There are specific guidelines for selecting E/M codes published by the Centers for Medicare and Medicaid Services, and a link can be found to these guidelines at psychiatry.org/cptcodingchanges. The guidelines mandate elements of history, examination, and medical decision making that must be covered to satisfy the various levels of E/M coding, and you will have to be sure that your documentation fulfills the requirements for 99212 or any other E/M code that you use.
We are well aware of E/M coding and what a game it represents to both public and private insurance carries.
Medicare and Medicaid HCPCS Codes
Medicare and Medicaid use HCPCS codes are monitored by the Centers for Medicare and Medicaid Services (CMS).
There are three levels of HCPCS codes, two of which are relevant to mental health billing. Medicare more often uses Level 1 codes while Medicaid more often uses Level II codes.
For Medicare payment, CMS specifies which HCPCS codes will be covered as part of their Medicare benefit design. For Medicaid payment, each State specifies the codes (more often Level II codes) for which they allow reimbursement, based on their State plan. Some Level II codes are for Medicaid only. They include the H and T codes which are for mental health and substance abuse.
HCPCS Level I codes are numeric and are based on CPT codes.
HCPCS Level II codes are alphanumeric and primarily include non-physician services such as ambulance services
These are just some of the highlights involving billing for mental health professionals.  Just know that we are aware of the complexities and have your practice covered.
Psychiatric Medicine Billing Experts
Preferred Health Resources offers psychologists medicine billing expertise that provide comprehensive support for the busy psychiatric practice.  Preferred Health Resources provides the following services for one encompassing performance based fee:
Personal responses to all patient billing questions
Generation and mailing of patient statements
Rapid posting of reimbursements
Customized monthly statistical reports and spread sheets tracking business activity and productivity
Application of effective collection procedures to promote remittance of outstanding receivables
Collection and analysis of patient information
Evaluation and recommendations for fee structuring strategies
Over 1,200 different type of reports are available to all practices
Preferred Health Resources offers thorough solutions to all of your billing needs. For one fee, your practice receive the benefits of working with an experienced medical billing company that takes pride in providing clients with consummate professionals possessing years of experience in the medical billing industry.
PHR maximizes office competency and minimizes the expense of backlogs. You and your staff will also no longer have to worry about rising overhead expenses, upgrading computer software, pursuing denial of payment claims or inadvertently violating HIPAA guidelines. Additional benefits provided by Preferred Health Resources include:
Assignment of a personal account executive
Personal response to questions (no voice recordings, expect after hours)
Daily submission of claims electronically
Productive and assertive follow-up on all claims
PHR will bill off of your EMR or billing system.
For a Free Consultation Call
(877) 877-6900
If you're a psychologist searching for a medical billing firm that improves your reimbursements you should call PHR.  Preferred Health Resources does medical billing for psychiatric practices customized for you, your office, and patients.
If you're experiencing loss of revenue due to poor billing it is unnecessary and rectifiable? PHR's experienced staff of psychiatric billers is always prepared to fight for its clients to get the highest reimbursements from all carriers. Let Preferred Health Resources take charge of the medical billing aspect of your psychiatric practice and discover the satisfaction of knowing your claims are being managed accurately, professionally and with a personal touch.