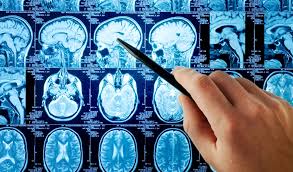 Diagnostic and treatment procedures for neurological disorders often have matching complex billing issues.  Practicing neurologists perform a variety of tests as well as exams on any given patient which in turn will generate an abundance of claims, involve multiple payers and can result in a myriad of claims issues.  Having an experienced neurology medical billing team, with visibility into these workings, is vital to your practice's financial health.
Neurologists, have to maintain their medical efficiency amidst complex cases which as caused many in neurology to experience the following:
A forced reduction in case load because of the complexity of the specialty
An increase in audits or other inhibitors
A specialty that burns out at an above average rate.
Preferred Health Resources can expertly handle the complexities of neurology billing and help physicians in streamlining their medical billing processes. Their attention to insurance follow up confirms their expertise and helps your organization bag the highest collections. With their experience and optimized skill-set, and a track record of providing error-free and denial-free billing and coding services.
This is another way of say that PHR can transfer your neurology's one of your major non-core activity (medical billing) to a proven billing services like Preferred Health Resources.
Neurology Medicine Billing Experts
Preferred Health Resources offers neurologists medicine billing expertise that provide comprehensive support for the busy neurology practices.  Preferred Health Resources provides the following services for one encompassing performance based fee:
Personal responses to all patient billing questions
Generation and mailing of patient statements
Rapid posting of reimbursements
Customized monthly statistical reports and spread sheets tracking business activity and productivity
Application of effective collection procedures to promote remittance of outstanding receivables
Collection and analysis of patient information
Evaluation and recommendations for fee structuring strategies
Over 1,200 different type of reports are available to all practices
Preferred Health Resources offers thorough solutions to all of your billing needs. For one fee, your practice receive the benefits of working with an experienced medical billing company that takes pride in providing clients with consummate professionals possessing years of experience in the medical billing industry.
PHR maximizes office competency and minimizes the expense of backlogs. You and your staff will also no longer have to worry about rising overhead expenses, upgrading computer software, pursuing denial of payment claims or inadvertently violating HIPAA guidelines. Additional benefits provided by Preferred Health Resources include:
Assignment of a personal account executive
Personal response to questions (no voice recordings, expect after hours)
Daily submission of claims electronically
Productive and assertive follow-up on all claims
PHR will bill off of your EMR or billing system.
For a Free Consultation Call
(877) 877-6900
If you're a neurologist searching for a medical billing firm that improves your reimbursements you should call PHR.  Preferred Health Resources does medical billing for neurology practices customized for you, your office, and patients.
If you're experiencing loss of revenue due to poor billing it is unnecessary and rectifiable? PHR's experienced staff of neurology billers always prepared to fight for its clients to get the best reimbursements from all carriers. Let Preferred Health Resources take charge of the medical billing aspect of your practice and discover the satisfaction of knowing your claims are being managed accurately, professionally and with a personal touch.