(Last Updated On: January 13, 2018)
Commonly used interchangeably, "electronic medical records" and "electronic health records" have several critical differences. While technically only separated by a single word, that one word holds major implications for clinicians and patients. To better recognize these implications, it helps to understand the difference between an EMR and an EHR system.
In essence, EMRs are digital representations of the paper charts in a practitioner's office. The typical EMR will include the treatment and overall medical history of a particular patient. While basically just a digital version of a medical chart, a digital EMR does offer advantages over a traditional paper record, including:
EMR allows clinicians to track data over time.
A clinician can efficiently identify which patients are due for checkups or preventive screenings.
EMR provides clear insight into vaccinations, blood pressure readings and other key health parameters.
Clinicians can leverage EMRs to improve and monitor patient care.
Despite all of these benefits, however, EMRs do not travel well outside of a particular practice. In many cases, patient records may need to be printed and delivered to specialists or other providers by mail. In this regard, EMR has a big limitation that keeps it from being much better than a traditional paper record.
What is EHR?
To put things simply, EHRs can do everything EMRs can do and a whole lot more. Focusing on the total health of the patient, EHR systems go well beyond simple data collection and compilation. Because EHRs are designed to share information with specialists, laboratories and other health care providers, they help to create a broader view on a patient's care. As information moves with a patient to a specialist, nursing home or hospital, the quality of care is improved, regardless of geographic borders.
EMR vs EHR
While EMR provides a basic structure for improved operational efficiencies, the benefits usually end at a provider's front door. On the other hand, the advantages of EHRs extend outward in the following critical ways:
Patient satisfaction: EHR systems allow patients to log in to their own medical records, so they can check lab results without having to wait for a call.
Fewer errors: Because they can check lab results in real time, specialists are less likely to order unnecessary tests. Likewise, since electronic prescribing automatically checks for dangerous drug interactions, oversights are caught before they result in consequences.
Informed decisions: Broader access to a clinician's notes can help inform hospital discharge instructions and follow-up care.
Real-time results: EHR systems allow clinicians to receive X-ray images, radiology reports and lab results electronically.
The Move toward EHR
Widely considered the future of healthcare, EHRs do more than collect and compile data; they help inform clinical decisions and coordinate care between all parties within the healthcare ecosystem.
Through streamlined sharing of updated, real-time information, patient care improves. As medical information moves along with the patient, the entire healthcare process becomes more accurate, more efficient and more cost-effective.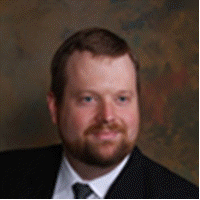 Dr. Robert Murry explains EMR vs EHRBob Murry joined NextGen Healthcare in July, 2012. Before his promotion to Chief Medical Information Officer (CMIO) in May, 2017, Dr. Murry was the company's Vice President of Clinical Product Management, responsible for clinical oversight and workflow design.        Dr. Murry's added responsibilities as CMIO include "Voice-of-the-Physician" across specialties, product safety, and government/regulatory affairs.
Dr. Murry is also the Medical Director of Ambulatory Informatics at Hunterdon Medical Center in New Jersey and practices Family Medicine at Delaware Valley Family Health Center and Hunterdon Medical Center. He is Board Certified in Clinical Informatics by the American Board of Preventive Medicine and Board Certified in Family Medicine by the American Board of Family Medicine.
Dr. Murry holds an MD from The University of Texas Southwestern Medical Center, Dallas; a PhD in Physical Chemistry from Boston College; and an MA in Physical Chemistry from the Massachusetts Institute of Technology.
---
Associated Links
---